About the Dolls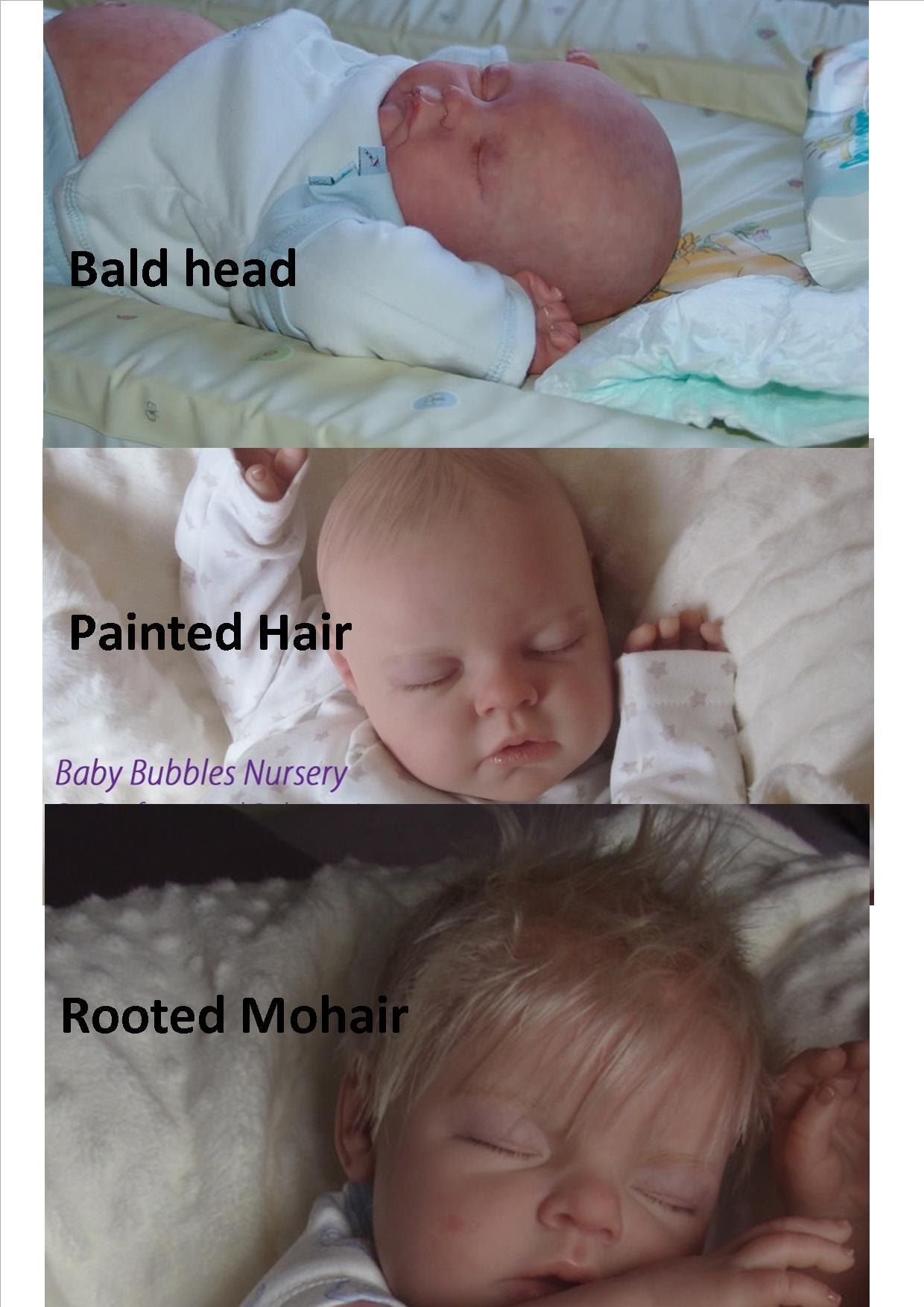 About my dolls
I have been reborning dolls for many years now and have created hundreds of lifelike and reborn dolls which have gone to live all over the world.

Perfect for all occasions, these stunning lifelike dolls are a precious and treasured gift. With ten tiny fingers and ten little toes, every detail is spectacularly lifelike.
I make a huge variety of dolls, so if you can't see what you want on this site, please get in contact. All of the dolls can be fully customised.
All dolls come with:
Flexible legs and arms (can move up and down)
Painted with permanent genesis heat set paint
Realistic skin tones
Delicate blushing and veining
Realistic painted eyebrows
Micro-rooted ,painted hair, or bald depending on customisation
Micro-rooted eyelashes
Doe suede body or vinyl depending on model
A variety of sizes and looks
Standard newborn/baby size clothes (very easy to go clothes shopping for)
Realistic gloss nails
Moist-look lips and eyelids
Can be either boy or a girl as preferred
Weighted and smells like a real baby
Every doll will come home with:
Blank birth certificate
Nappy
Magnetic dummy/pacifier(message if you want this option left out)
Baby outfit
Blank hospital wristband
You may also add
Tummy plate
Pierced ears with one pair of earrings
Beating heart
Baby voice
*Care needs to be taken around heart pacemakers due to magnets in the magnetic pacifiers (message if you like this option removed)
Customisation:
You can choose every detail for your dream reborn or lifelike doll. You can choose to have it made to look like any of my previous dolls or we can discuss the details and look for me to reborn a unique lifelike doll just for you. I can also work from photographs.
Customisable options include:
Doll's size/age
Doll's gender
Doll's hair colour and type (realistic painted, bald or micro-rooted)
Doll's skin colour
Doll's eye colour if baby is awake
What my dolls are made of:
Most of the dolls have a doe suede body which is weighted and filled with fine glass beads and a luxury fibre filling. Some larger dolls have a vinyl skin and this will be detailed in the description. I only use the best quality materials with my lifelike dolls.
Hair:
Dolls heads can be micro-rooted with luxury mohair in the colour of your choice or can be left bald or I can give your doll realistic painted hair.
Timeframe:

Fully customised dolls usually take from one to two weeks to complete but can take longer depending on supplier stock, I can sometimes prioritise an order to be completed faster for a special date, please just message me in advance if you are needing an order by a specified date. I will email you photos of your completed doll before dispatch to check that you are happy with the final look.
I'm here to help you design your perfect doll so please get in contact if you have any questions.
Payment
Payment is by PayPal, credit or debit card, cash, Bank Transfer.
Full balance must be paid before shipment of the doll.
Some orders i may be able to offer a short-term layaway plan for you to reserve your doll and pay in instalments.
Returns:
I will only accept returns if you feel your doll was misrepresented or not as described. I try my best to ensure I have many clear photos including close up details, this is to give buyers the chance to make an informed decision on whether to buy. Buyers are encouraged to ask for more photos if they are not sure before buying. I do not accept returns for change of heart purchases or reasons due to personal taste. Payments are non refundable.
Thank you for your interest in my dolls, please contact me with any enquiries.
Shipping
All dolls can be shipped worldwide.
Within the UK your doll with be sent insured by special delivery or courier.
Outside the UK your doll will be sent via courier with insurance.
Aftercare:
Do not bath dolls or get them wet as this will damage them. You can clean dolls gently with a damp cloth only.
Keep pens away from the skin as you may not be able to remove marks.
Keep away from dogs so they do not chew doll up.
Lifelike dolls do not eat or drink or go to the toilet.
If the doll you have purchased has micro-rooted hair, you can gently style and brush the hair with either a specialist mohair spray or with a little water and a soft baby brush. Do not use any other chemicals on the hair.
Contact
I am happy to customise any of my lifelike dolls to suit your requirements and have a much wider range of dolls available than you will find on this site. Please contact me to discuss the details and we can work together to create a beautiful customised lifelike doll especially for you.
Please contact me by email at [email protected]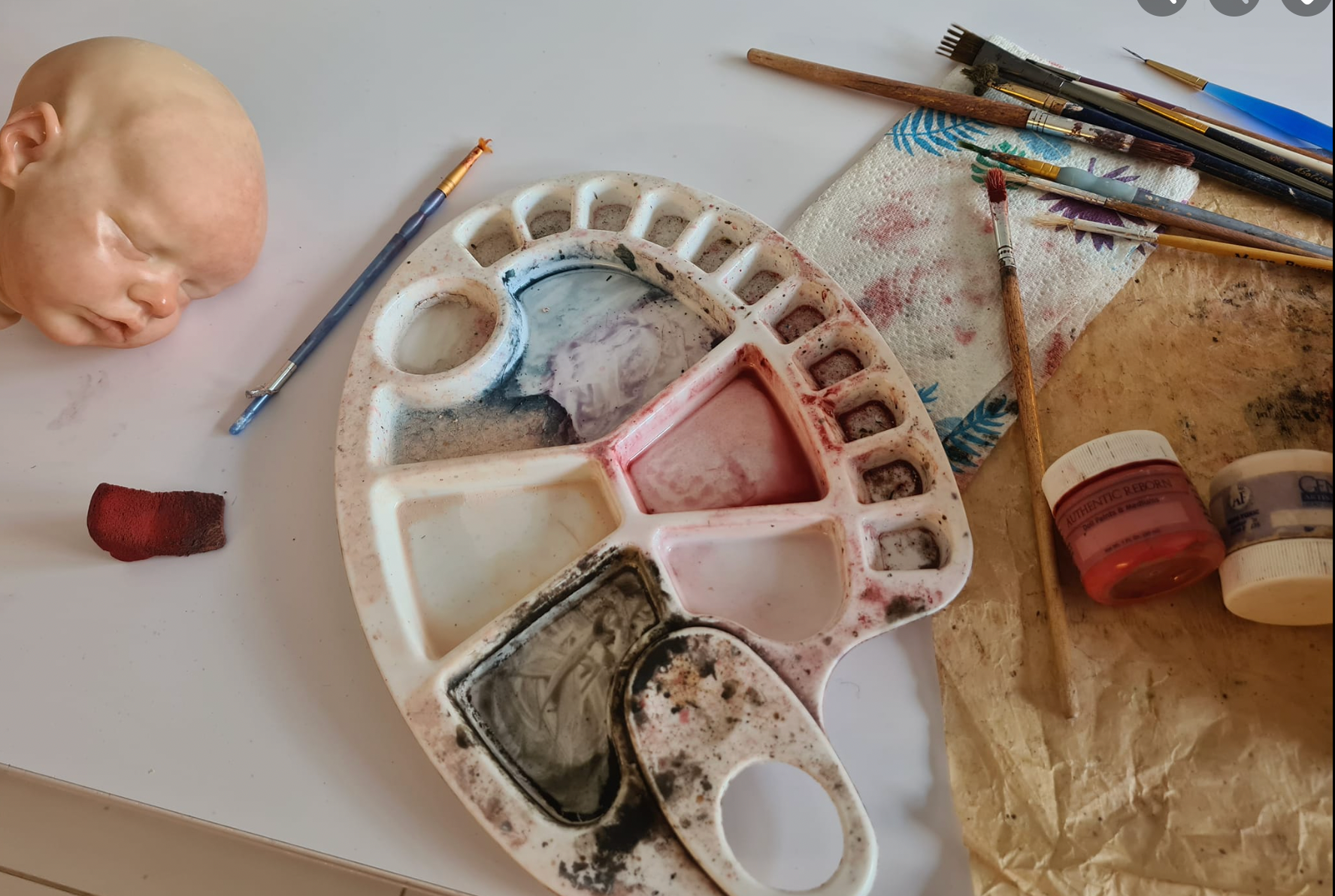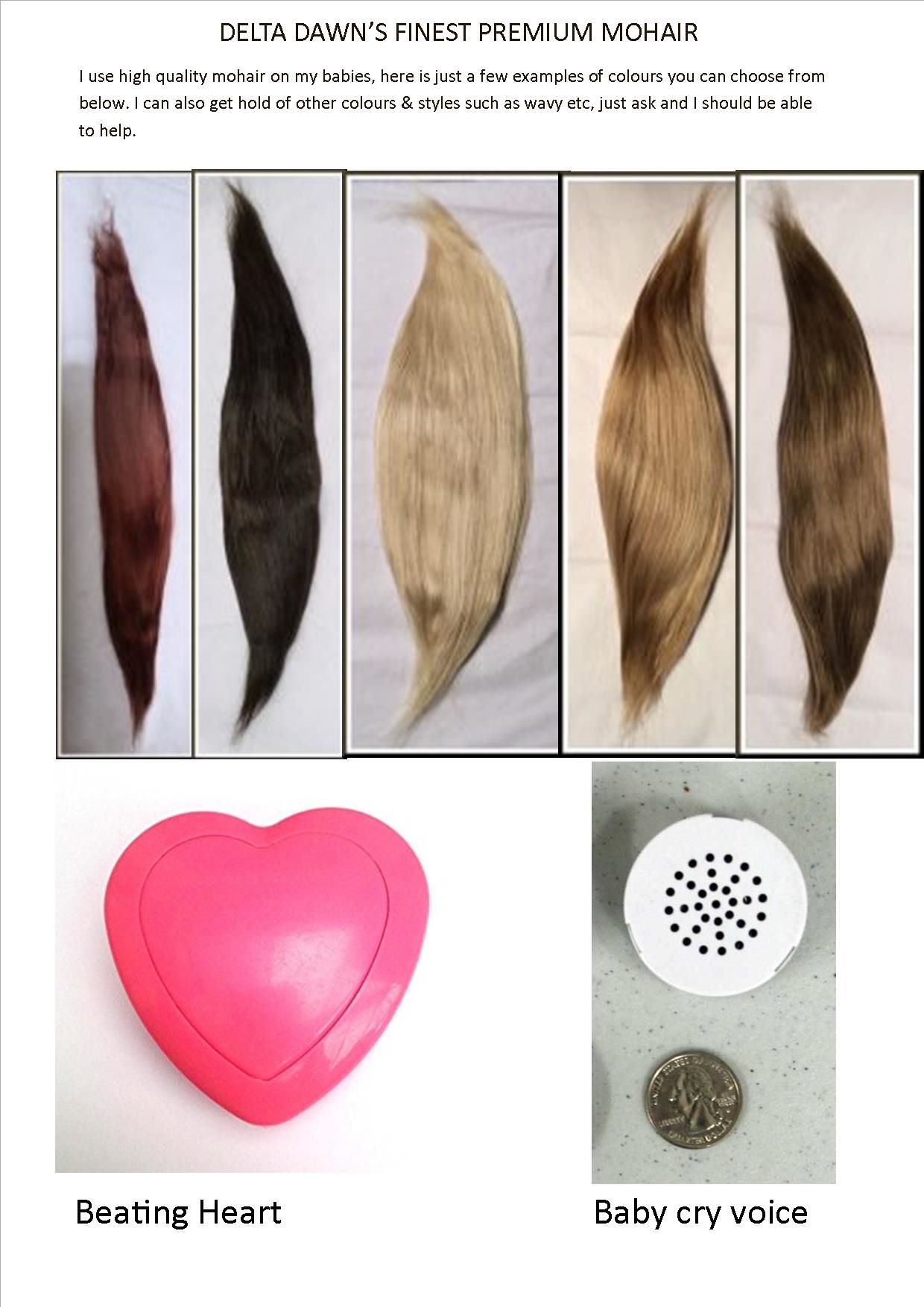 Some examples of eyes you can choose from. many more colours available please just ask.